Farewell messages for teachers: After our parents, the teacher is the person who helps us to grow physically, mentally, and emotionally. He does everything for us so that we could grow naturally and become something in life. Almost every student has a special bond with the teacher. This is the reason it is tough to say goodbye to the teacher. However, sending your teachers a great farewell message can tell them how much love and respect you have for them. Many amazing farewell messages for teachers are given below.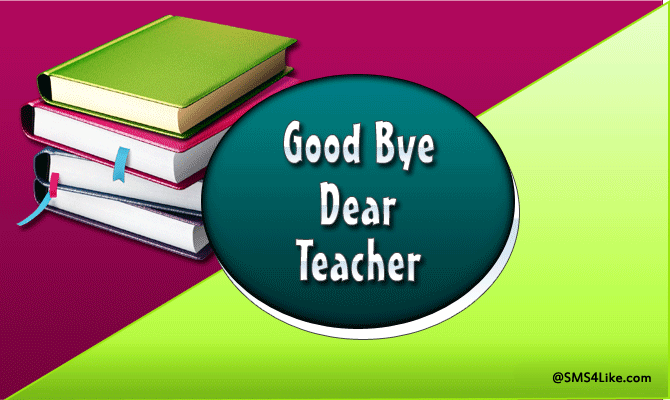 Farewell Messages for Teachers
Thank you, sir/mam, for everything you did for me so far. I will always miss you and your teaching style. Stay blessed and keep smiling.
Always remember me in your prayers, sir/mam. I am grateful to God for blessing me with a teacher like you. May God bless you.
On this farewell day, I'm feeling like I'm losing one of my family members. Dear sir/mam, you were always like my family, and I'll miss you a lot. Remember me in your prayers.
I love how you changed my failures into success, and without you, I couldn't be here today. Thank you so much for the hard work you did for us.
Dear sir/mam, I'm very thankful to you for teaching me in a significant way, appreciating my efforts, and motivating me about my life. Keep smiling.
I know I was not the best student of yours all the time, but trust me, sir/mam, I always gave you respect and love from the depths of my heart.
Respected teacher, you hold a special place in my heart, and this place will be there forever. Thanks for making me a successful person in my life.
I had a lot of teachers in this school, but you were my favourite. I loved how you taught me. Thank you.
My teacher, you made me a confident person. May God bless you with a lot of success.
Dear teacher, I pray for you to become a successful person and teacher in life. You're very hardworking, and one day you will achieve something big. Stay blessed.
Must Read: Farewell Messages for Boss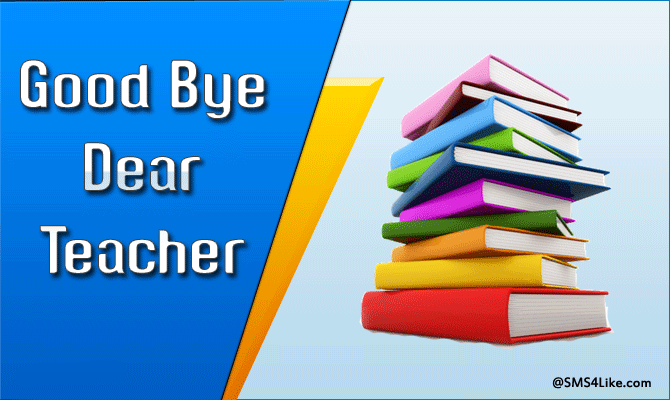 Farewell Messages for Teacher from Student
On this day of farewell, I want to say that I wouldn't be able to find a great mentor like you. You're my role model, and I'll follow you for my future. Best of luck, sir/mam.
Goodbye, dear teacher. It is tough to believe that I'm leaving you. But I promise that I'll follow your rules in my entire life to become a successful person like you.
Respected sir/mam, I'm feeling sad about this farewell as we will be leaving each other soon. I may be away from you, but your teachings will remain with me all the time.
Thank you, dear sir/mam. I will never forget how humble, the respectful and outstanding teacher you were. You're a role model for me. Stay blessed and keep smiling.
I don't want to go away from you, but it happens. I have to go now. But I'll always miss you and your teachings. A lot of love from one of your best students.