Exams are always stressful, and not everyone knows how to deal with this stress. Exams are difficult, especially when you are not prepared for them. Many times, it happens when someone in your friends or family members has exams, and they are so worried about it. We know it is not simple to deal with exams, but if you care about that person, you can help them. There are a lot of approaches to help a member of your friends or family who has exams. In some situations, it becomes very important that you encourage a person to deal with exams as they don't know about it themselves. It will not only help them in their exams but will also let them know that you care for them. In other words, it will encourage them for the exams and your relationship will become stronger.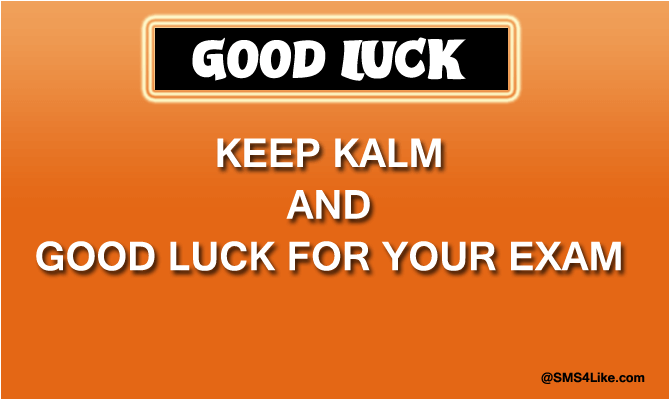 How to encourage someone before an exam
We have talked about how helping a person in exams is a good idea, but we will necessitate knowing how to do it properly. Talking too much with them about exams or getting remaining in touch all the time can even make the situation worse. So, it very important for you to know what to do and when to do. Here we will discuss a few things which you can try.
Remind them you are there.
The most important thing while helping someone in their exams is reminding them you are there. It solves almost half of their problems. When they know you are with them to help, they lose stress and face the exams in a better way. There are a lot of students who discuss about dealing with exams in a lonely environment. Parents and teachers leave everything on students as they think they are giving them more time to prepare for the exams. However, it is a big mistake in this situation. When you help them or even tell someone that you are there to help them in their exams, they will naturally start controlling their anxiety and stress levels. It is human nature that people feel more confident and secure when someone is there with them, either physically or emotionally.
So before taking any further steps, first of all, let them know about your availability for them during their exams. After that, there are some other things which you can do to help them. Here are some more options to help your friend or family member in exams.
Take them outdoors for a while
When humans put a lot of burden on your brain, it decreases its learning capabilities. During exams, most students make the mistake of spending their entire time in books, which is not a good idea. The human mind needs fresh air and a natural environment for better productivity. It does not matter whether you spend an entire day in a natural setting or just a couple of hours. You will always feel fresh after spending some time in nature. So, if they give all of their time to exams, take them outdoors, even for a very short time. It will help them to learn better and remember things for a longer time.
Don't Miss: Congratulations Messages for a New Job
Help them in study
Helping your friend or family member is another great idea to encourage them before the exam. Mostly, the students study in groups with their friends, which makes it easier to prepare for exams. However, if your friend or family member is not studying in groups and preparing for exams alone, you can help them. It doesn't matter whether you have a lot of knowledge about their subjects or not. Encouraging them and giving them some time during preparation is what they need. It will help them a lot.
Discuss previous exams
Before exams, it feels a lot of pressure and stress. It is natural, and almost every student feels some level of stress and pressure before an exam. But after the exams, it feels like nothing was there and it was so easy. If your colleague or family member is too worried or stressed about their examination, remind them about their last exams. You can discuss how difficult their previous exam was, but they made it, and everything was clear. It is a good idea unless their last exam was not good, and they felt regretful after the examination. So, it could be a good idea in most situations.
Keep them calm before exams.
When students are stressed and worried about their exams, it becomes difficult to give their 100% to the exams. It is natural to get stressed before exams as we have already discussed above. But you can reduce this by keeping your friend or family member calm before the exams. You can give them advice about how to deal with exams, how to prepare efficiently, and how anyone can provide the best to the exams. When they will be calm and positive about the exams, everything will be good.
Talk to their family members.
Sometimes, family members put so much pressure on students that they fail to give their best in the exams. The pressure is sometimes the biggest reason for failure for students. Parents restrict their activities and force them to give the studies all the time, especially before exams. This can lead to poor performance in exams. If you know your friend or family member is feeling pressure and stress about the exams, you can talk to their family members. You can advise them to be calm and let the student remain relaxed about the exams. Pressure cannot make better performance in the examinations. So instead of applying pressure, they can try helping them so that the results are better.
Final words
Above are some methods and tips you can follow to help your friend or family member during exams. Most of these points can be helpful depending on different situations. You can try any of the above tips, and your friend or family member will surely perform better in exams.