One of your friends, family members, or loved ones has completed graduation, and this is the time to congratulate them. They have made a lot of effort, and they deserve warm wishes. There are a lot of ways to congratulate someone on graduation. These methods include wishing them, giving them gifts, arranging a graduation party, and more.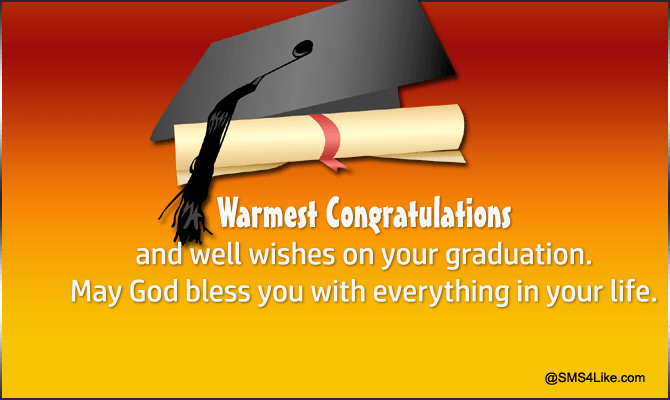 How to Congratulate Someone on Graduation
We will discuss some methods about how you can congratulate someone on graduation.
1.     Send graduation wishes.
One of the easiest ways to congratulate someone on graduation is wishing them. This method is easy, and you can do this from anywhere. It means if you are far from the person or if you don't have any plans, for now, you can send them a graduation wish. This will let them recognize that you care about them. You can also do this job while meeting them in real. Tell them a graduation wish. It will make them feel proud of their graduation. Here are some graduation wishes which you can try.
I wish you a huge success on your graduation. It is the most successful event in your life, and I hope you will achieve more success.
You have achieved success by doing graduation today, and I am very happy for you. Good luck for your future life.
Warmest congratulations and well wishes on your graduation. May God bless you with everything in your life.
Dear, accept my blessings, wishes, and prayers on your graduation. I knew that you would make it one day. I am very proud of you.
You have completed graduation, and I pray for you to see your dreams come true. Best wishes for your upcoming life.
Don't Miss: Congratulations Messages for a New Job
2.     Spend some time with them.
When one of your friends or family member's graduation is over, you can spend some time with them to congratulate them in a unique way. Studying and exams are stressful times for almost all of us. When you complete your studies and graduation is over, there is a lot of stress release in your life. In this time, you want to spend time with your loved one and live a free, happy, and tension free life once again. This is what you will be doing with your loved ones. You can wish them on their graduation, and after that, you can schedule a day to plan your meetup. They will remember this meetup as you scheduled right after their graduation to make them happy.
3.     Arrange a graduation party.
All of us love parties, and we never miss a chance to join a party. If your loved one, family or friend has completed graduation, arranging a graduation party will be the best option. You can invite your close friends and family members and do something related to graduation. This will become more relatable when more friends completed graduation together. In this way, there will be a complete formal graduation party, which will be remembered forever.
There could be different ideas for a graduation party, and it depends on the number of guests and their age range. Below are some graduation party types which you can consider.
Scavenger hunt
Let's make this childhood game-born again. Consider one of your friends who has just graduated and you and your friends have arranged a graduation party for him. You can consider presenting him/her some gifts, but you can use clues and ideas instead of giving it right away. This could be set up entirely in their home or yours if they are invited to your place. Simply create some clues for them to find the gifts and make your party much more fun.
Barbeque party
Another graduation party idea is arranging a barbeque at your place. You can invite your friends and family members to this party. Playing small indoor games and enjoy BBQ will be a cool fun idea for graduation.
Watch a movie together
You have arranged a graduation party for a graduate person and want to do some fun. It is a great chance to enjoy a movie together. It is widespread and usual to watch movies with your friends in cinemas. However, you can do something unique. You can arrange a screen in your backyard and choose a movie to watch together. It would be great fun for the graduation party.
4.     Take a lot of photos.
If you really want to make the graduation party memorable, you should take a lot of photos. Capturing photos and videos with the graduated person are the only ways that can help you to make it memorable. You need to take several photos with him/her who recently graduated. You can give them unique gifts to congratulate them on their graduation. In short, you can do different things to convey your best wishes to them.
5.     Wishes for the future.
We know that every one of us tries our level best to make our future bright. So, this thing applies the same to the graduated person. You need to admire him/her on his/her success on graduation. Also, you need to wish them for their best future. You can discuss their future plans and help them by guiding them properly. You can also suggest to them some other better goals to make their future more secure and fruitful.
6.     Give them special gifts.
If someone has graduated in your life, it is an excellent time to send a gift to them. There are several happenings in life when you must give gifts to others to show your care and affection. Hundreds of graduation gifts are available in the market, and you can choose among them. You require to make sure if the graduated person will like your gift or not. You need to consider his/her personality, needs, relation with you, and a couple of other things. Your valuable gift will make help you to stand at the top among all other persons. That will also help the graduate person to remember you in all the success of his/her life.